One of the most popular messaging platform WhatsApp now can be used on your computer browser. Yes you heard it right now you can use WhatsApp on PC without any software like BlueStacks etc on your PC browser and that is free.
WhatsApp has launched the new feature called WhatsApp for Web recently, and you can take advantage of this newly added feature by enjoying WhatsApp Web Version on your desktop. Before this web feature many people using WhatsApp on PC Via BlueStakcs etc.
Basically the WhatsApp messenger of your phone is linked with its web services after following some steps suggested by developer and after one time completion of these steps you will be able to enjoy even some more services than you have enjoyed on the mobile version.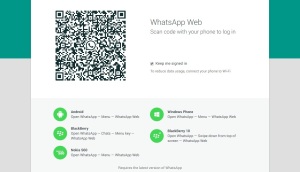 To feel new experience of WhatsApp web at first you are to get connected with web.whatsapp.com through chrome Browser. It can only be used in the Google Chrome Browser, if you don't have one then download it to use WhatsApp for Web or Desktop Version.
WhatsApp for Web (Windows XP/7/8) Computer
So guys before using WhatsApp on PC you need to follow some steps, otherwise you may face problem while using WhatsApp Messenger web.
You need installed and verified Whatsapp account on your phone.
Now update Whatsapp to its latest version available on its official website.
You need Google Chrome Browser downloaded and installed in your PC, because web based Whatsapp not works in Mozilla, Internet Explorer or any other browser, its only work with Google Chrome.
Then at last you have to visit link web.whatsapp.com on Google Chrome.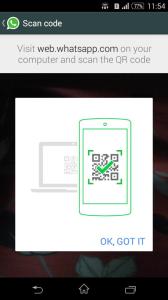 You will be ready to use your WhatsApp Messenger as WhatsApp Web, just after following the process and guide I'm providing below.
After opening the given web page link you will find a QR code, now open WhatsApp in your smartphone and select WhatsApp Web from its menu where you will be prompted to scan the QR code.
As soon as scanning is completed properly the WhatsApp page of your mobile will appear on the large screen of your desktop to let you enjoy the WhatsApp Messenger on your computer.
Important Things about WhatsApp for Web or Desktop Version
For uninterrupted use of web services of this app, you should know some very important aspects given below.
After every logout, you will need repetition of code scanning process. For regular use of WhatsApp, you should be always in login position.
You should know that WhatsApp Web and its mobile version works together, so to use it on computer your mobile should have an active internet connection and latest version of this app.
I have also used the process of scanning QR code in my laptop, it is very simple and works properly. So friends get ready to use this very long awaited official way of using WhatsApp on your PC / Laptop.
Remember it again to install the latest version of Whatsapp because the option of scanning code is not available on old one.
These things you can't do with Whatsapp web version –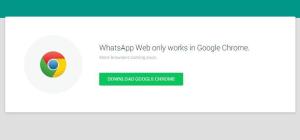 It dose not support iPhone.
It only works in Google Chrome and not in any other web browser.
You can't block any user using web Version.
Creating new groups and leave already created group facility is also not available.
Web feature works only with c0-ordination with your mobile app.
After going through my post I hope you will not find any problem in using this useful app on desktop. You may also put your query in the comment section and one of our team member will provide you the solution of your query.
That's the official way of using WhatsApp for PC (Windows 7/8/XP computer web version). We hope you enjoyed this post, keep visiting for more regular updates.